ALIGN is an assembled team of professionals that brings together 20+ years of experience in designing and executing dental and dental-specialty facilities; and the necessary experience and credentials to do that anywhere in the United States. Under the leadership of partners Tim Kuhlman and Dan Mullin, our one firm brings together architectural design, engineering, interior design, landscape design – whatever your project needs – all under one roof to expertly execute the project and to bring experience-based answers to the question; How is your facility functioning and holding up after 5 years? 10 years? 20 years? That knowledge is literally built-in to every design we do.
Your team will also include equipment professionals, and of course your contractor. We are eager to work with these experts in both the design and construction of your facility. There are many smart people out there, and welcoming individuals to 'do what they do best' is a key component of a successful project.
With a Master's Degree in Architecture (earned along with Dan), and a licensed Architect since 1992, Tim brings a wealth of experience to each new project. He has practiced on both coasts and in his native heartland, taught a bit at the University level, and is an award winning designer. Over 20+ years, Tim completed nearly 1,000 dental facilities with Unthank Design Group, as a lead designer and the company's Senior Project Architect. Teaming with Dan and creating ALIGN represents the realization of a goal; to provide doctors with experience, expertise, and capability all in one firm.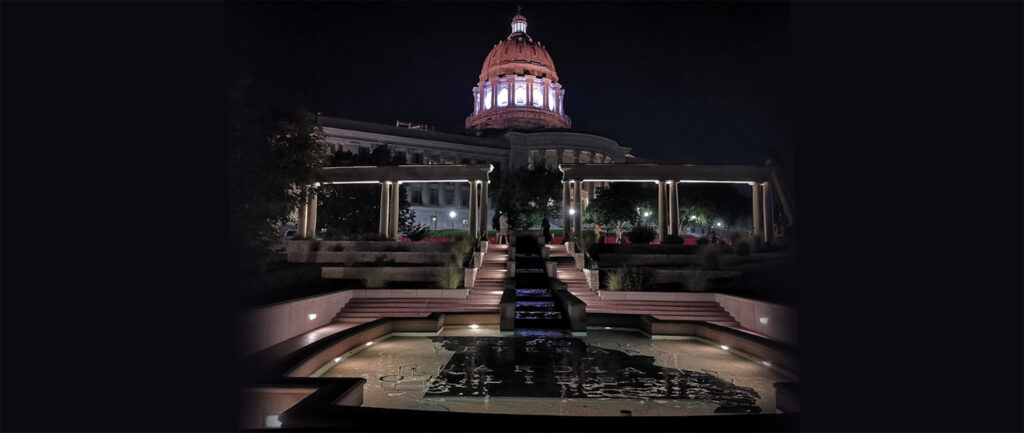 While practicing at Leo A Daly, the young architects in the office were given a chance to come up with a design entry for a national competition; a new Veterans Memorial next to the State Capital in Jefferson City, MO. My stepped waterfall and reflecting pool concept won it! A real honor! – Tim
Daniel Mullin, AIA, NCARB, is an energetic west coast architect, business owner, property developer and former university educator. Outside of work, he is an avid reader, outdoorsmen, a passionate drummer and family person.
His professional architectural work spans 3 decades/50 states and has served numerous national commercial/ residential/ health industry interests including Planet Fitness, Modern Acupuncture, Sirius Day Spa, SoupMan, Pandora Jewelers, Gloria Jeans Coffees, Pronghorn Club and numerous landlord entities. His team's work has garnered design awards from the American Institute of Architects for both commercial and residential projects. Some clients have also extended his reach into Canada, Puerto Rico and Australia. He also serves on the state of Idaho Board of Architects.
The salient qualities informing his work can be described as honest, creative and determined and through collaboration, leans on experience as perspective in considering desired outcomes with his clients. A good nature and a party sense of humor, rounds out his person and coupled with his professionalism, have enabled him to maintain clientele for decades.
He was educated in the mid-west at the University of Nebraska-Lincoln in the 80's with graduate studies in London, England. Favorite course, Astronomy. In another life he would be a jazz drummer but retain his Libra sign. Finally, a current favorited album…Yes "Close to the Edge".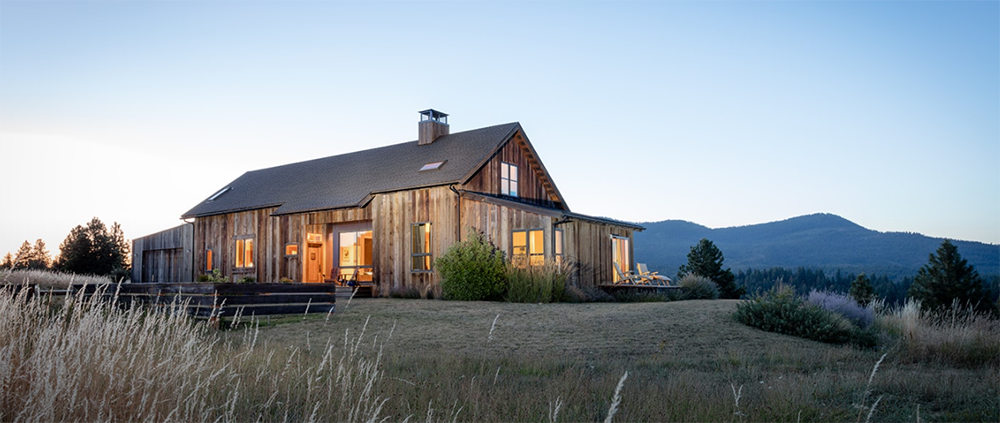 I'm still personally drawn to the concepts of Sea Ranch, where buildings sit 'gently' on their special site. It was a small-footprint concept developed in the late 60's and was well ahead of its time. This is my house. – Dan